What the T3 Brokerage Accelerator is:
Supercharge your team with this concentrated program, packed with do-it-now activities and targeted help from T3 Sixty consultants.
Key activities include performance and profitability evaluation, competitive assessment, recruiting process and accountability, value proposition, goal setting and more.
This fast-paced program is for larger companies to reset, refuel and re-engage your executives, management team and branch managers and to empower everyone to execute your company's strategic vision.

Empower your management team to execute on your company's strategic vision.

Enroll in the T3 Brokerage Accelerator to: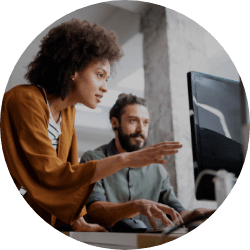 Review your key metrics and develop a strategic plan.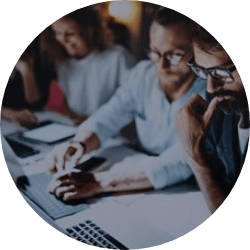 Re-align your leadership team on key priorities.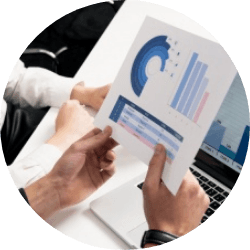 Re-assess your operations to match the changing market.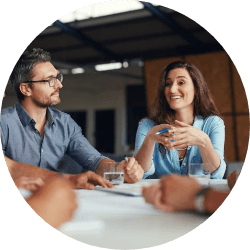 Repair a fragmented company culture.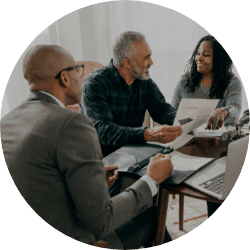 Hold your team accountable to the goals.
T360

How the T3 Brokerage Accelerator Works
Analyze the Business:
First, the owners and senior company leadership will meet to complete the Annual Business Review, an in-depth evaluation of the overall health of your business, with a set of high-level recommended changes. Our consultants will do a deep dive into several key areas of the business, and include financial benchmarking, recruiting performance, organizational chart, agent sales productivity and a provide a technology review and scorecard.
Design Goals and Strategy:
We then work closely with the leaders to set distinct business goals varying from exit strategy, financial outcomes, to a unified strategic vision. The Client will also develop a roadmap to mitigate risks and create alternative plans to increase the likelihood that they will reach their stated goals.
Implement the Plan:
After the leadership team has completed their exercises, T3 Sixty implements the program with branch managers and management. We will meet regularly with the management team to provide accountability and to complete the plan and ensure alignment across the organization.

T3 Sixty Success Stories
"T3 Sixty is an organic and integrated resource. They have the ability to distill information down into a usable deployment, and then give it to us. They have said things to me that I've been trying to figure out for 10 years. This saves us time and shortens the learning curve"
"
T360
Connect with T3 Broker and Team Consulting
Schedule a meeting
Or fill out the form below and we'll respond as soon as possible.